Concept
Our location and historic building capture the essence of our hotel. Stories told by countless travelers, creating a storyline going back centuries. Here, everything has a story to tell. Monographs about travels, and the old art of story-telling, that is what we are all about as every guest adds a new entry in the long chain of travel views, creating an experience growing into the future; a place where the past and future meet.

Design
Hotel Monograph Freedom Square was designed by studio Proact.e with inspiration-giving vibes. The hotel features artworks and crafts reflecting Georgian culture presented with a contemporary touch.
Project realization and carefully selected concept based product supply by Motif Design Elements.

Internationally renowned brand Giopato & Coombes in collaboration with Proact.e studio has created a custom-made Chandelier exclusively for Monograph hotel, which has incorporated the elements of the Georgian alphabet. Sculptor chandelier represents one of the most valuable national treasures "Praise and Exaltation of the Georgian Language" a mystic poem, full of numerological symbolism and biblical allusions, viewing the author's native tongue as esoteric, juxtaposing Georgian and claiming a unique, sacred role for it. Furthermore, Ioane-Zosime imbues the Georgian language with religious connotation as the tongue to be used on Judgment Day.

Italian finest brand B&B Italia and Maxalto furniture adorns the hotel, taking comfort and convenience to the next level. Scent Milano has taken care of producing a special scent for the entire hotel, The scent synthesizes the notes of Black Pepper & Black Wood.

A combination of color, light, and texture creates spaces with warmth and elegance. Minimalistic ambiance with confidence, interior with personality. The details are the ones that speak the most in the surrounding full of discovery.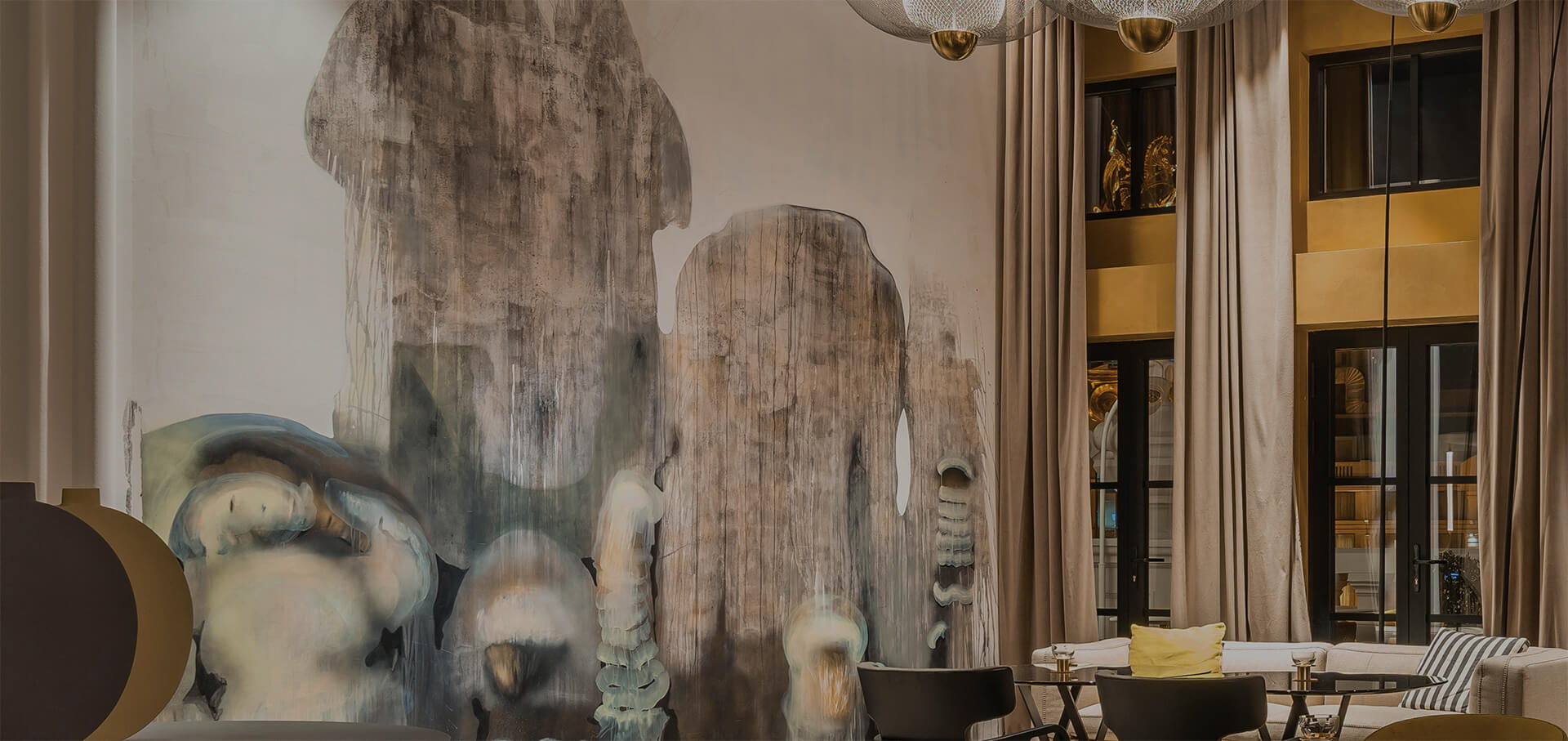 Levan Songulashvili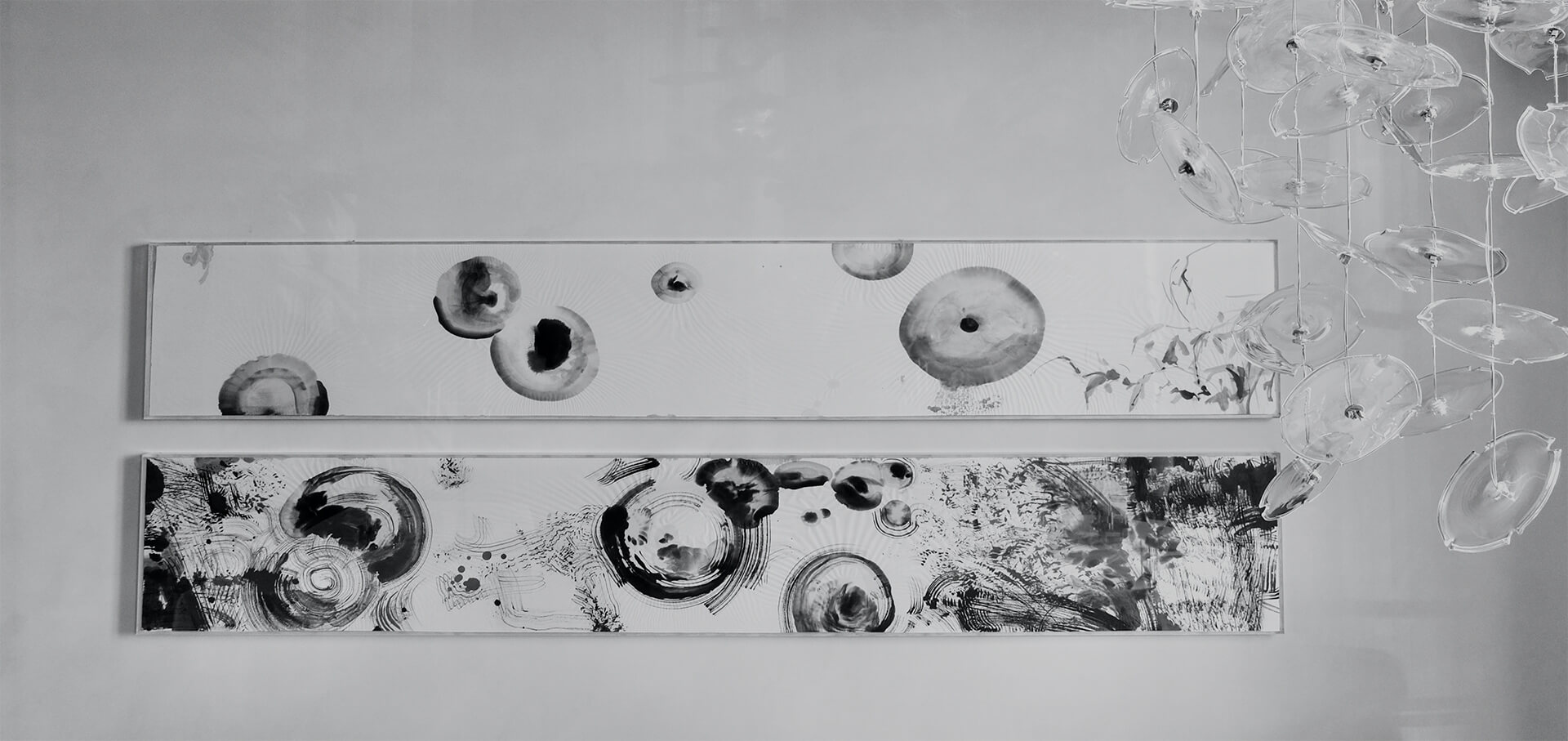 Levan Songulashvili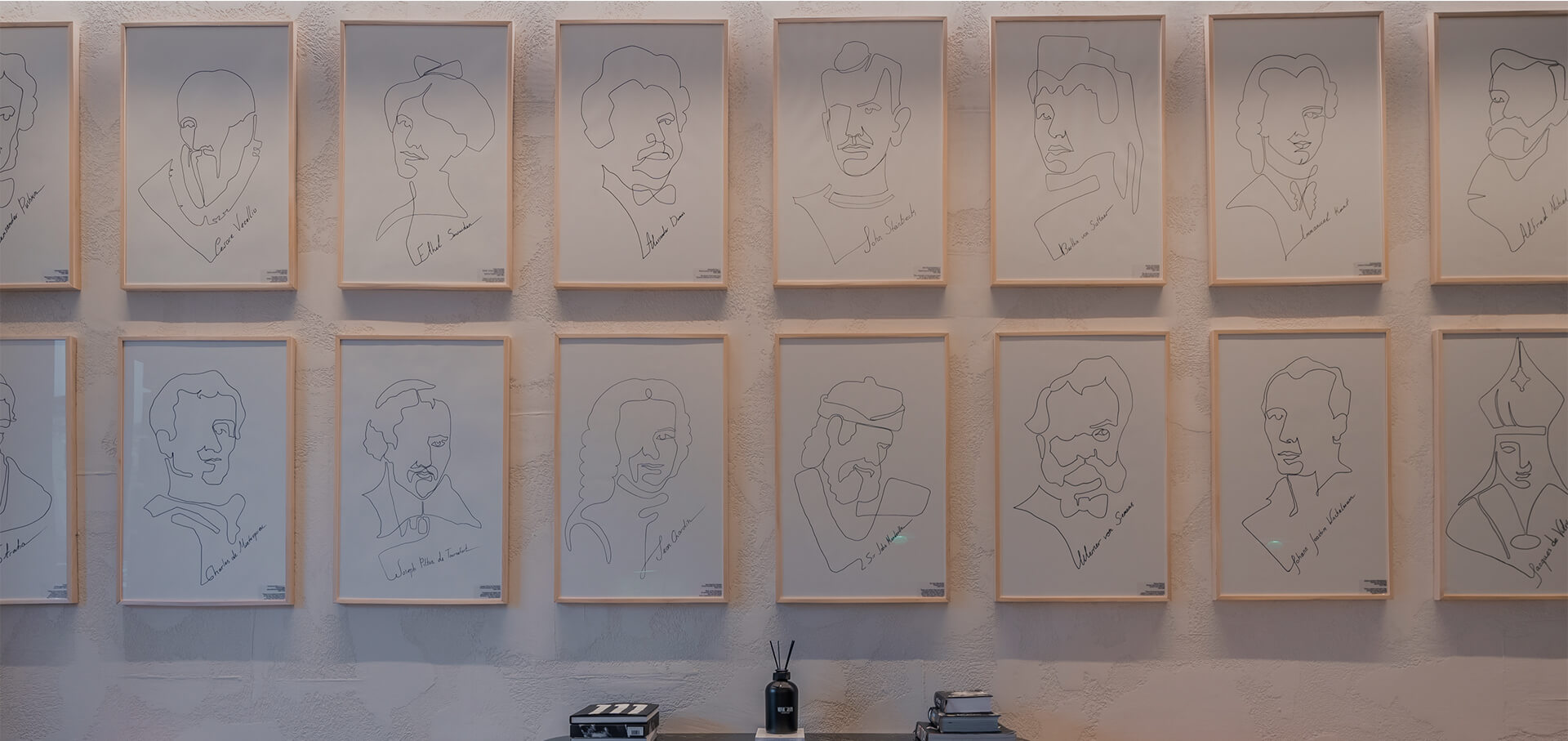 Tamar Menteshashvili
VIEW ALL ARTISTS
Art
Art is a principal part of class and elegance that serve as the initial values of MONOGRAPH. In fact it has always been the driving force of Georgian culture with its multiple facets. Hence, the art pieces by established artists as well as rising stars such as Tamar Menteshashvili, Irina Salmina, Tamuna Chikovani, Malkhaz Shvelidze, Maka Tateshvili and Salome Chigilashvili complete our philosophy. Furthermore, MONOGRAPH Freedom Square proudly exhibits the first ever mural ASSOCIO by one of the most successful Georgian artists Levan Songulashvili together with his 3-meter-long graphic artwork on a rice paper.
VIEW ALL ARTISTS
History & Location
In the 17th century, it was a major trading center and allowed travelers to rest and recover from their journeys. The Hotel was renovated several times since the 19th century but maintained its authentic exterior. Since then, the building continued to be one of the city's trading places, representing a new era of European city development.